Florentin Food: Great places to Eat and Drink
As everybody knows the way into one's heart passes through the stomach. This is probably the reason that Florentin Neighborhood in Tel Aviv makes its way into so many people's hearts.
Cafés, restaurants and bars, hummus hubs, ice cream and desserts, bars and of course the one, busy and only: Levinsky Market. Florentin and the nearby areas offer so many different flavors that we just had to dedicate a post to the tastes of the southern Tel Aviv neighborhood, read more in our Florentin Food Guide.
 Early Starters 
Our food guide begins with breakfast. Some say it's the most important meal of the day, others prefer to skip it. It's fine, sleep in, we won't judge you. But… if you're already up, drop by Tony & Esther, they're good people.
Tony & Esther
In a surprising location next to Levinsky Market, Between Merhavia and Hashuk streets a charming café is hidden. Visitors will enjoy the sunny yard, diverse and tasty food, good music and beautiful and smiling people around. Combine all of the above with reasonable prices and you got a great place to your start your day in.
In one sentence: Breakfast with a great vibe
@bardier
Where? 39 Levinsky Street
Around Noon – Hummus Time
Mabsuta
Yes, if you're not into early breakfasts, you can sleep in, have a hummus and go back to sleep.
 – A new and surprising hummus place next Tony & Esther Café is one of our favorite hummus hubs in Tel Aviv. Without adding too many words let's sum it up: Go, have hummus, you'll thank us later.
Oh, and there's also great Malabi (Muhallabi) and Jachnun on Saturdays. You know what, you can start thanking us now.
@mabsuta
Where? 39 Levinsky Street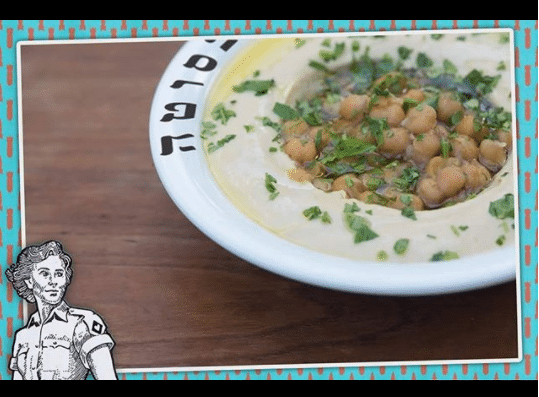 Tavern Fridays
Ouzeria
It doesn't matter where you're from, there's something about Greek taverns that makes all people feel a little happier. So, while you're hanging around in Levinsky Market or buying some cheap toys or fabrics on Matalon Street, here's a couple of places to have something to eat and a shot of Ouzo.
Ouzeria – a Mediterranean restaurant led by chef Avivit Priel Avihai, the music, smiles and aromas make this place a must visit!
@talmaga
Where? 44 Matalon Street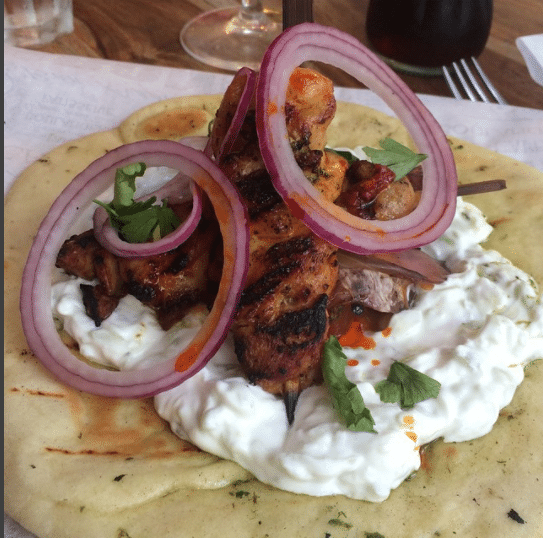 Raise Your Glasses
Pimpinella
Not telling you about this hip, green bar feels like a crime! Arak and Ouzo fill your glass, fresh fish on your plate and a happy atmosphere all around. Your Friday lunch never felt better!
Timeoutisrael@
Where? 115 Nahalat Binyamin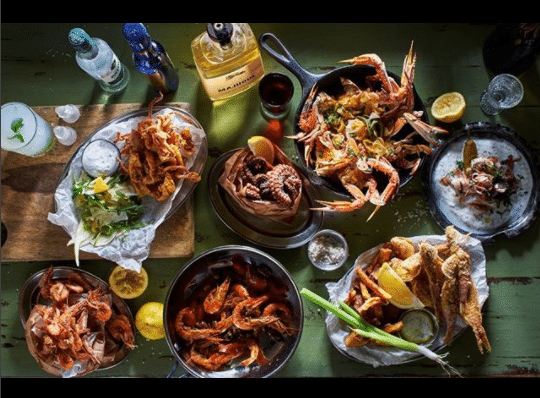 Raise Your Glasses
Perla
Let's have a beer or something. Where? Perla! Why? Because their menu includes 24 draught beers as well as snacks. You can watch a game or talk to the people around you. It's one of the best bars in the very heart of Florentin.
@perlabaltrv
Where? 8 Florentin Street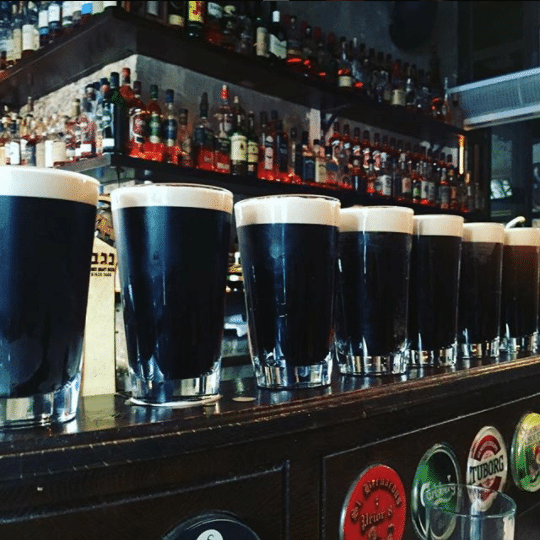 Move Your Feet!
Teder FM
If you aren't tired yet and feel like dancing Teder FM is the place to go to. On the edge of Neve Tzedek and Florentin this is the place to dance or watch a live show. You won't be able to miss the truck in the middle of the club, broadcasting the sets and performances on local radio. Teder FM hosts a few parties every month as well as live shows. On more quiet evenings you'll still be able to enjoy great music, great vibe and fantastic pizza by chef Eyal Shani.
@teder.fm
Where: Beit Romano (Romano House), 9 Derech Yaffo.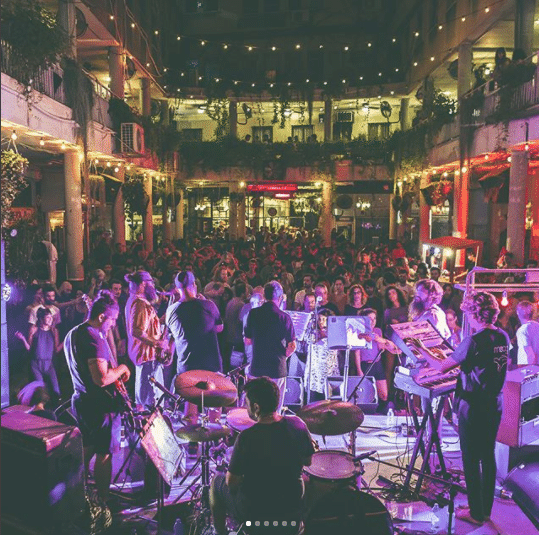 Don't Forget Your Dessert!
Anita Gelato 
Okay, by now, us writers of the Florentin Food Guide are tired and want to go home. But something's missing, we still haven't had our dessert!
After so much food and drinks it's time for dessert. The way we see it, every culinary trip to Florentin should include Anita Gelato. Anita offers so many fantastic ice cream flavors to choose from as well as fro-yo. Don't miss out, or be alarmed by the long line on Saturdays.
@anita_gelato_israel
Where? 3 Florentin Street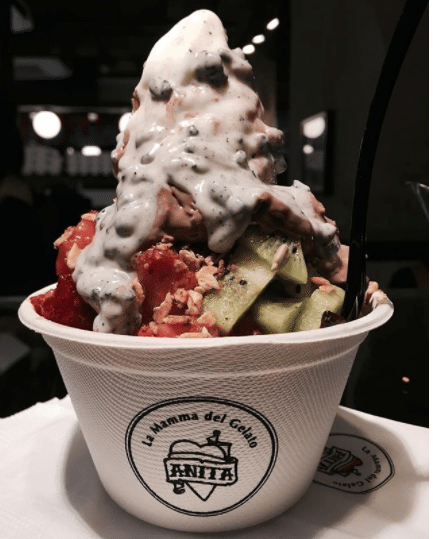 Hotel Rothschild 22, a Tel Aviv boutique hotel part of the Fattal Hotel chain